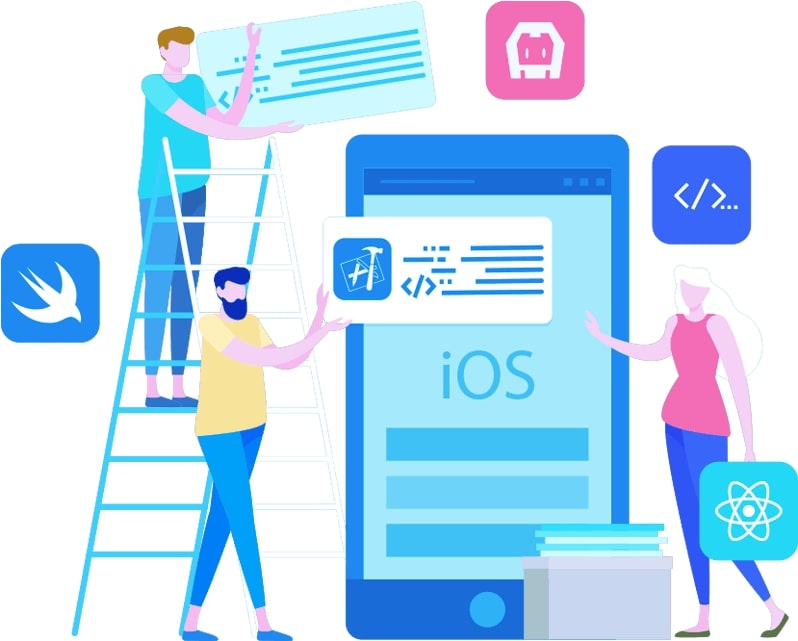 As much as they're effective, websites are no longer enough. In these mobile-driven days, we hold our phones so dear and always keep them within reach.
For this reason, mobile applications are the current goldmines for both businesses and mobile users. Have you tried to imagine that with a few clicks you can order a ride, food and send money? How effective.
I have a feeling you already understand this and that's why you're here eager to meet our mobile application development team and have your app running in no time. Let us catch you up on what we do and how we do it.
We provide what you need, how you need it and more
What you need matters to us. In order to ensure we give everyone a choice, we have dedicated teams to serve all clients in need of either Android applications, iOS applications or cross-platform hybrid applications among other services. So, if you were wondering, we've got you covered.
User experience also matters to us
In mobile applications, the user interface matters as much as the functionality. Our designers have a grip on the required art and strive to remain on top of the trends in user interface designing.
If you're techy, you are going to love the next part.
The coding trends and API integration methods we follow are absolutely the best of the latest in the market. We are open to programming languages you prefer. However, Java for android and swift for iOS are great choices.
React Native, NativeScript is a new worthwhile choice for user interfaces but nothing is decided till then.
Why we think before we leap
Have you encountered a situation where people start working on a project and then get stuck in the middle? It's so embarrassing.
At Hemsoft technologies, our development process starts upstairs or should I say in mind. First, we work with you to understand what you need while brainstorming and visualizing the kind of application we should come up with. At this stage, we give you the facts of what is possible and other statistics such as timelines and resources required.
Then we create the architecture of what we want to come up with and work on the design. Finally, we dive into the development process.
Why choose us
Hemsoft technologies is a family of Developers, designers, marketers, IT experts and most importantly clients. Every project is a child born of our trust, unity, honesty and other virtues we share; and actually, we treat it like so. In addition to 8 fruitful years, we've completed reputable projects and made clients proud.
Join our family today and be the next proud client.